DU: TOP 5 COLLEGES OF NORTH CAMPUS
Being one of the most prestigious varsities in the country. Delhi University has students from different parts of India. Also, DU is famous throughout India for its exposure, top colleges, its alumni network etc. So here is the list of top 5 north campus colleges of DU:
St. Stephen's College: one of the top colleges in the country.
Established in 1881, it is one of the best colleges not only in DU but in India. Situated in North Campus, the college offers undergraduate courses in Arts and sciences. It doesn't have commerce but it offers excellence in Economics. The college has produced several well-known people in various fields. Such as politics, literature, business, and law. Its famous alumni include the Indian author and politician Shashi Tharoor. The famous actor Kabir Bedi, author Amitabh Ghosh and many more. It also has a knowledgeable faculty and a productive atmosphere. St. Stephen also has its own unique admission process. That makes it different from other colleges of the University. 
Hindu College: house of the iconic virgin tree.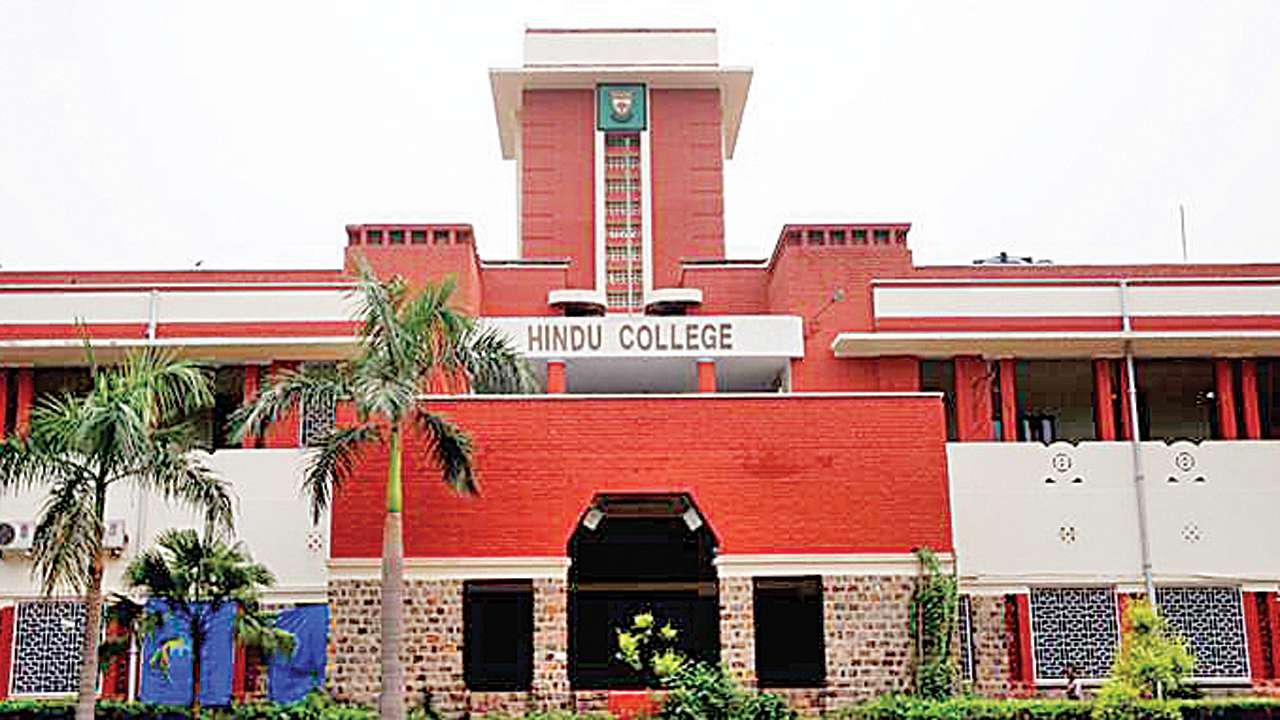 Set up in 1899, Hindu College is one of the most popular colleges in DU. It offers top-notch education in the field of  Science, Arts, and Commerce. The College has produced many notable people. Its alumni include director Imtiyaz Ali. Cricketer and politiccian Gautam Gambhir, journalist Arnab Goswami, and many other personalities. It provides a genuine college experience to its students. And is one of the best college for arts in the country. Despite its name, it welcomes students from all religions, castes, and classes.
Hansraj College: the perfect place for a movie shoot.
Established in 1948, Hansraj College is one of the best-known colleges in DU. You can spot Hansraj college at the Mahatma Hansraj Marg in the North Campus of DU. Hansraj is famous for its amazing "Societies", because why not? Societies add flavour to our boring classes. It is one of the best commerce colleges in DU. Its alumni include actor Shahrukh Khan, director Anurag Kashyap and many more.
SRCC: the pride of the Varsity.
This College needs no introduction. Located in Maurice Nagar, North Campus, SRCC is the best college for commerce in DU. SRCC came to existence in 1926. It is famous for its sky-high cut-offs. Have a percentage that touches the sky? Hop on. It has a large alumni network which includes Arun Jaitley. The former minister of the government of India. And Director Rakesh Omprakash Mehra and actor Gulshan Grover. SRCC's fest Crossroads is famous throughout campus. The exposure that SRCC provides to its students is admirable.
Miranda House: The top tier among all girl's colleges.

Miranda House came to existence in 1948.  It is in fact, one of the best colleges for women in DU. It is famous for its great infrastructure and its outstanding alumni. Author Anita Desai, former Chief Minister of Delhi Sheila Dixit are some of its alumni. Miranda House has

continuously
obtained a top spot in NIRF ranking as well. It is home to 'Mirandians.'
These are the top five north campus colleges, in case you are looking for best south campus colleges you can check this article out.